MAY 09, 2021
(The section will be supplemented)
Description of Smurf Softs software for
PUBG Mobile
Multifunctional cheat - for the game PUBG Mobile. The cheat includes functions for a smooth and comfortable game without blocking your game account. Fast software updates and maximum protection. We also provide complete confidentiality to you after the purchase.
PlayerUnknown's Battlegrounds [Mobile] -is the mobile version of the "king of the hill" shooter in which the last player standing wins.
Cheat functionality for
PUBG Mobile
AimBot :

auto-aiming at enemies (And its settings)

Draw Skelet :

shows the skeleton of enemies

Draw 2D Box :

draw squares around enemies

Draw Lines :

draws lines to enemies

Draw Distance :

displays the distance to enemies

Draw Health :

displays the health of enemies

Draw Vehicles :

displays vehicles

Draw Ammo :

highlights all ammo near you [loot]

Draw Medical :

highlights medications [loot]

Draw Helmet, Armor, Bugs :

helmets are displayed - armor - backpacks [loot]

Draw Scopes :

displays scopes [loot]

Draw Granades :

displays grenades [loot]

Draw Weapons :

displays weapons [loot]

Distance to Draw :

setting the radius of the ESP functions
* Attention: The functionality of the cheat may be added and changed with the product update.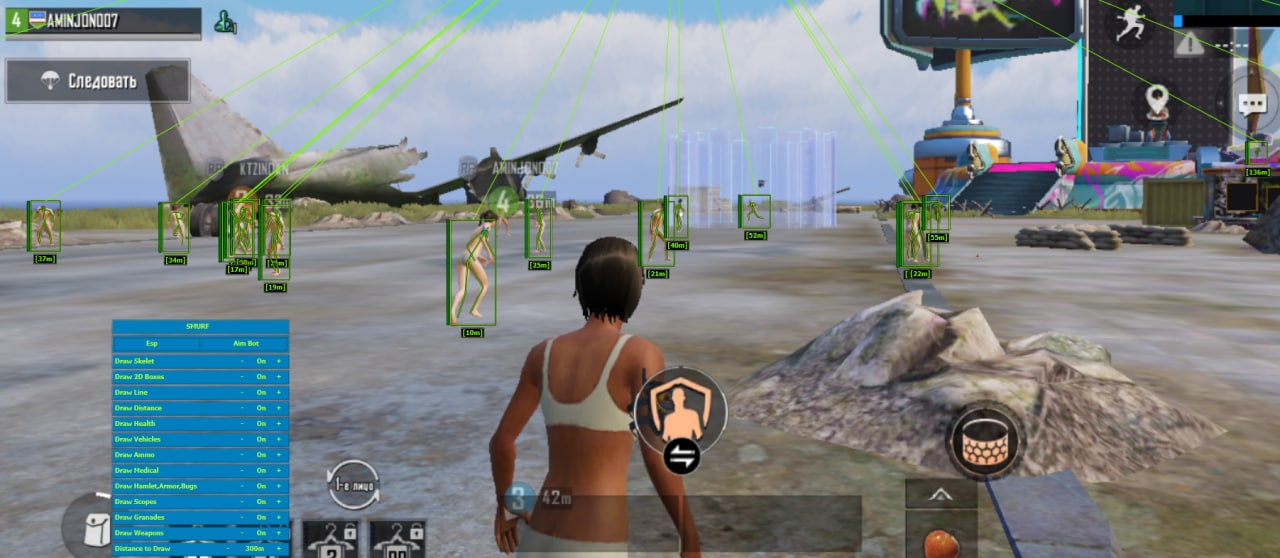 Buying a cheat for
PUBG

Mobile
Here you can purchase our software for Pubg Mobile for a period of 1 - 30 days. To buy a cheat, click on the button with the specified price.
Discount coupon (10% discount for any subscription period!) Enter the coupon when buying:SMURF10
We advise you not to abuse the game with cheats. Remember, you interfere with the gameplay and you get a huge advantage over other players. Little FPS? Poor level of play? Tired of cheaters? Want to have fun? Then it's definitely worth getting our software. To win any ice rinks.
Become a pro player with Smurf Softs